This is all we do. And we do it well.
Experience counts in bankruptcy law. And having filed more than 70,000 bankruptcy petitions since the 1960s, our knowledge is unsurpassed. No matter how desperate or complex your predicament, we have the expertise to give you the upper hand against unmanageable debt.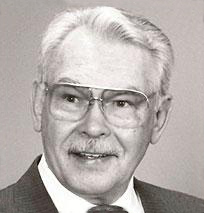 "Whatever your situation, there's a way forward. Count on it."
Absurdly high credit card financing rates…insanely high medical bills…deceptive loan practices. It's no wonder so many people find themselves in debt they can't get out of. The fact is, many lenders want you in debt, because that's where they make the most money.
Fortunately, the law can provide relief. Moreover, filing for bankruptcy doesn't need to be complicated. In fact, for many of our clients, meeting with someone to discuss their financial problems is the hardest part of the process. That's why, in addition to being among Minnesota's most experienced bankruptcy attorneys, we're also the most understanding. Have a simple conversation with us and you'll discover: We're here to help, not to judge.
Prescott exists for one reason: to help even the odds against the forces that are preventing you from regaining control of your finances. Remember, the law is on your side, and there's no shame in taking advantage of its protections. We can show you how. That's what we do. In fact, it's all we do. And – this is a promise – we do it well.